Bologna Art Hotels TREKKING AT CORNO ALLE SCALE
Erleben Sie die besten Aktivitäten in Bologna Art Hotels, Bologna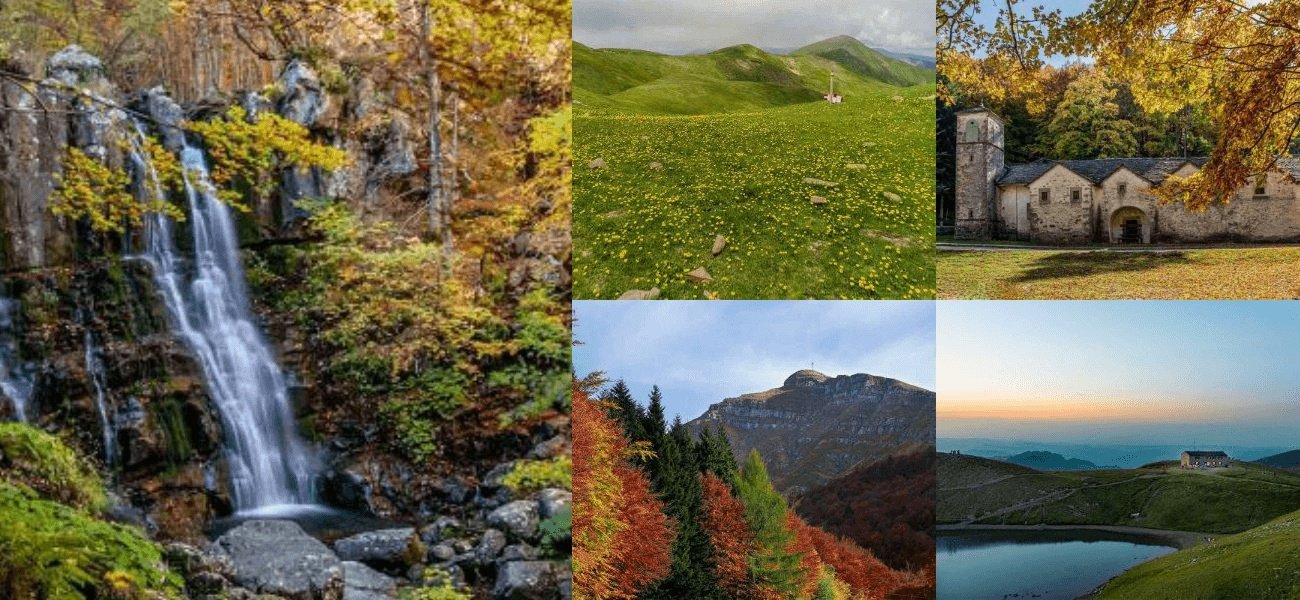 TREKKING AT CORNO ALLE SCALE
A path inside the Corno alle Scale Regional Park, completely immersed in nature accompanied by an Excursion Environmental Guide. From spectacular rocky ridges to beech woods, from mountain lakes to spectacular waterfalls, between silent valleys and breathtaking views. A trek for everyone to conquer the highest peak, and then enjoy a well-deserved lunch based on mountain specialties in the old Rifugio Duca degli Abruzzi, before descending to the ancient Sanctuary of Madonna dell'Acero. A varied itinerary from the ridges to the woods to discover the Corno Regional Park at the stairs. Nature, animals and panoramic views. Meeting at Madonna dell 'Acero, at the foot of the Corno alle Scale. We will reach Lake Cavone along the road that winds through the woods. We will then tackle a gentle climb, crossing the beech forest along the edge of the lake until we reach the majestic Valle del Silenzio, the gateway to the high altitude areas of the Park. From here, along a scenic route, it will be possible to reach the summit of Corno alle Scale. Along the ridge path, with a 360 ° view of the Tuscan-Emilian Apennines, we will reach the Rifugio Duca degli Abruzzi, on the shores of the picturesque Lake Scaffaiolo. Here we will taste the typical mountain cuisine, with polenta and tagliatelle, and we will enjoy a moment of relaxation. The descent along the Val di Gorgo will take us back into the woods to the spectacular Dardagna Falls, with their seven jumps of water. Finally, to conclude the journey, we will arrive at the Sanctuary of Madonna dell'Acero, rich in history and characterized by a particular mountain architecture, which we can visit before saying goodbye. It is necessary to have suitable boots, a backpack with water, an anorak and a heavy garment.

Start and return
Madonna of the Maple
Lizzano in Belvedere (BO)
Map strong>
Departure: 10:00 am
Lunch: 1.00 pm
Return: 5.00 pm
Included
Environmental Guide for Hiking;
Complete lunch at the refuge with local specialties and drinks;
Civil responsibility and taxes.
More
Round trip transportation from Bologna available on request
Calendar
Tour available on the days proposed on our website; departures at other dates programmable on request.
Language
Italian
English
Other languages on request


Bologna Art Hotels services:
- Accommodation
- Rich Buffet Breakfast
- Internet navigation (wireless connection in all rooms)
- Free use of hotel bycicles

On request, the following services can be provided:
- Round transport from and to the Airport G. Marconi of Bologna
- Bus city tour with City Red Bus
- Special city guided tours (Bologna's Towers, shopping, Gourmet tour, etc.)

Information and bookings:
- Phone +39 051 7457338 – E-mail info@arthotels.it
- Click on BOOK NOW and select the Hotel and the room You prefer.
-How to reach us – City Map

We are waiting for you in Bologna! Kind regards, Piter.

Promotion subjected to availability of the services offered.